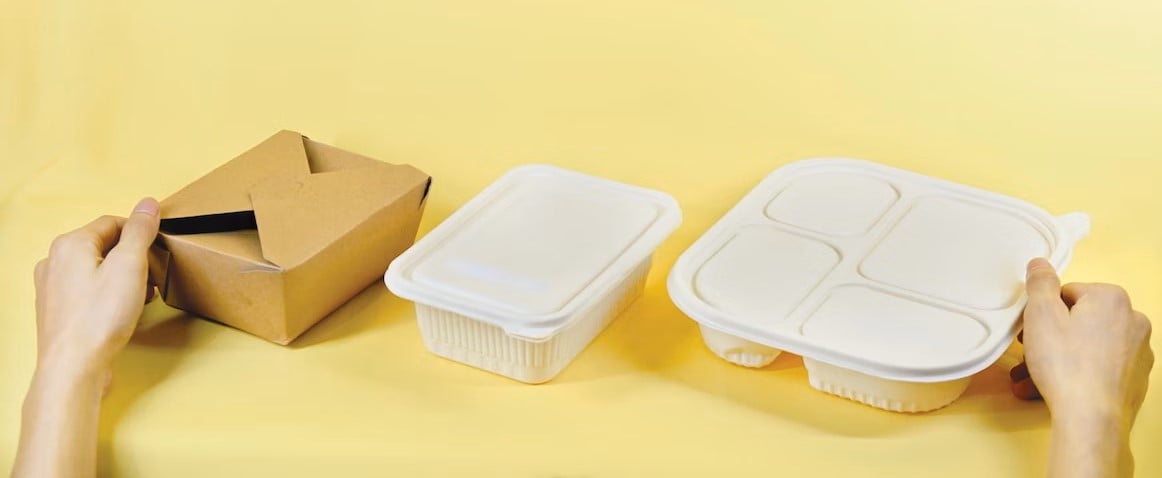 Your One Source for Everything But the Food
Full service design, warehousing and distribution of your food service disposables and packaging requirements.
Your packaging is a direct reflection of your business. With our team of experts, together we will find opportunities and solve your business challenges in providing packaging needs. With the quickest next day delivery, and with no additional charge to you, your brand will reflect putting your customer's needs first.
Some products and services we offer include:
Cups, Plates, Utensils
Bags – Paper/Plastic
Food Packaging Containers
Baking & Food trays
Foil, Plastic & Paper Wrap
Custom Imprinted Products
Special Order Items
Packaging/Boxes/Tape
Our Solution
Specialized Expertise
We understand your business. Our experts will creatively solve your packaging needs, offer new ideas, and seize upon opportunities for improved performance.
Streamlined Logistics
Our extensive inventory can include your branded products. We offer free next day delivery, with no minimum order, via our own trucks and drivers.

Efficient, reliable and cost effective support.
Exceptional Quality
Widest assortment of product options. We work to insure all products and processes project your image, enhance your offering, and insure customer loyalty.
Eco-Friendly Options
Customized Containers
Getting Your Gathering Ready For Your Workplace.
Plan your workplace gatherings with these plastic and foam cups in a variety of sizes. Carry drinks hot or cold with cups that are easy to tote, easy to dispose of. Warehouse Direct is able to customize any items with a company's unique logo.
Looking for additional food service products to better your workplace or outdoor event?
Step into a world of limitless possibilities, where ordinary brown paper bags, white paper bags, and barn boxes transform into captivating canvases that unleash the power of branding. At WD, businesses are presented with an extraordinary opportunity to showcase their unique identity and leave an indelible mark on the minds of their customers.